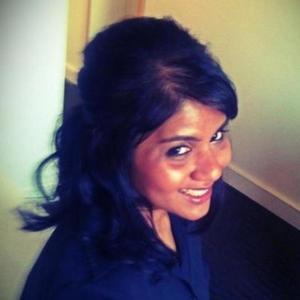 Navleen Prasad
Co-Host of Damn Fine Commentary with Dave and Lynch
Navleen Prasad is a writer, singer, performer. As a comic improviser, she is a two-times Theatresports Cranston Cup grand finalist and has performed at Belvoir Street Theatre. As a singer, she has appeared at Sydney's cult cabaret venue the Django Bar. Nav is a corporate writer and, after a five-year hiatus, is about to relaunch her writing blog, madamwordsmith.com.
Twin Peaks was the start of a 25-year love affair with David Lynch. To this day, Nav has a girl crush on Audrey Horne and is scared witless by BOB.
Nav also dabbles as a baker and makes a cherry pie that would put the RR Diner to shame.
Navleen Prasad has hosted 17 Episodes.
Episode | June 4th, 2017 | 49 mins 9 secs

david lynch, mark frost, part 1, twin peaks

Twin Peaks: The Return, part one.
New characters. New locations. Plus plenty of nostalgia from the original Twin Peaks that had us all trying to figure out who killed Laura Palmer.