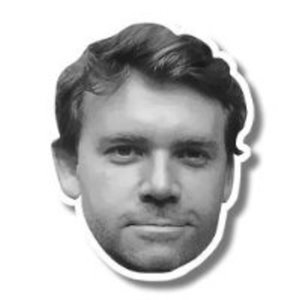 Phil Willis
Co-Host of Damn Fine Commentary with Dave and Lynch
Phil Willis is a writer, educator and former producer of one of Australia's most downloaded podcasts: Chat 10 Looks 3.
The son of a pentecostal preacher, he has performed Beethoven at the Sydney Opera House, run multiple marathons, animated dancing penguins on Happy Feet Two, and he once beat a US chess Grandmaster in a simultaneous exhibition match by using M&Ms as a bribe.
But mostly he's a high school mathematics teacher who struggles to find socks that match when dressing in the morning.
Phil loves David Lynch and the world of Twin Peaks and is thrilled to be joined by such incredible collaborators and friends in this endeavour.
Phil Willis has hosted 17 Episodes.
Episode | June 4th, 2017 | 49 mins 9 secs

david lynch, mark frost, part 1, twin peaks

Twin Peaks: The Return, part one.
New characters. New locations. Plus plenty of nostalgia from the original Twin Peaks that had us all trying to figure out who killed Laura Palmer.